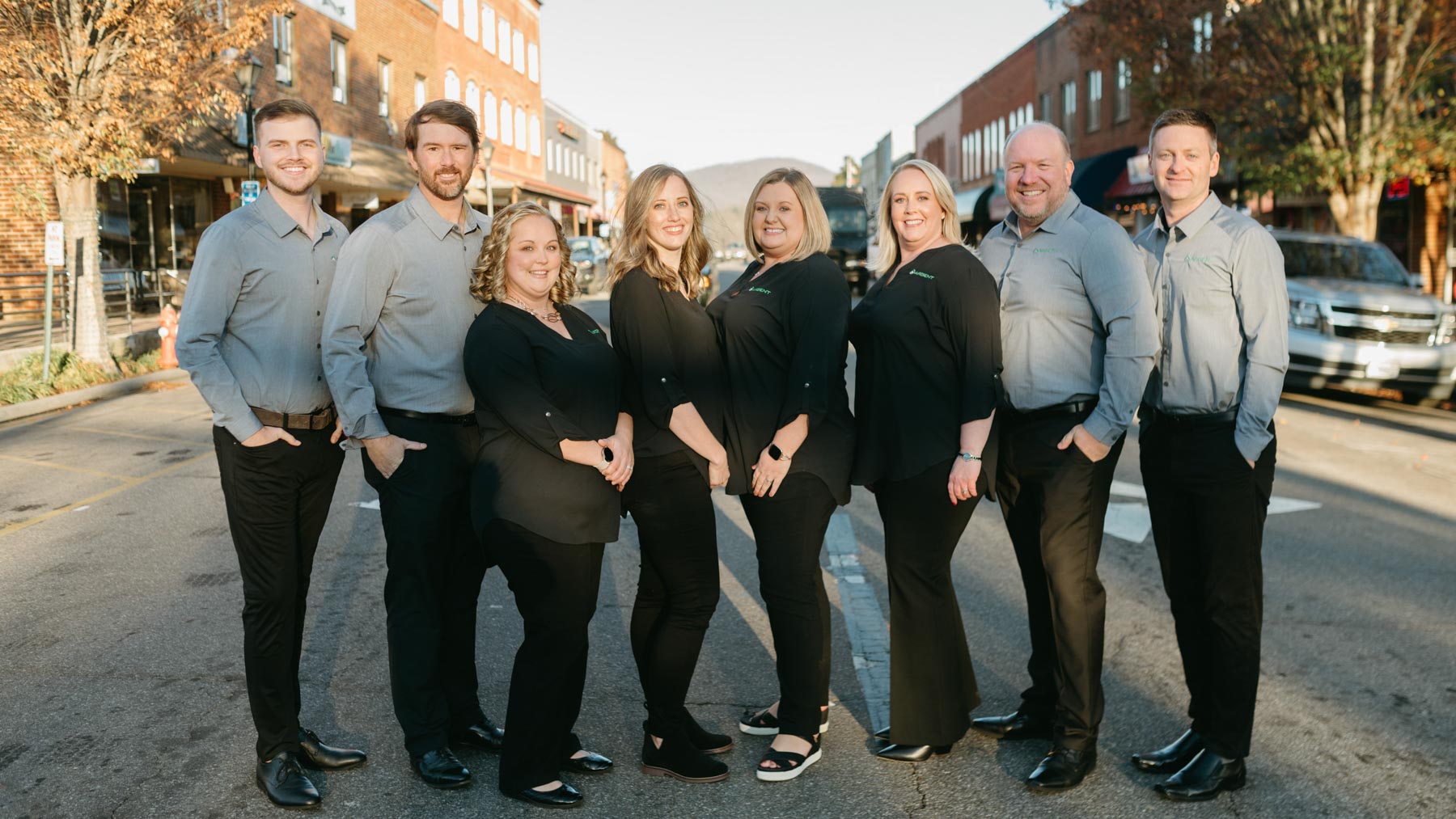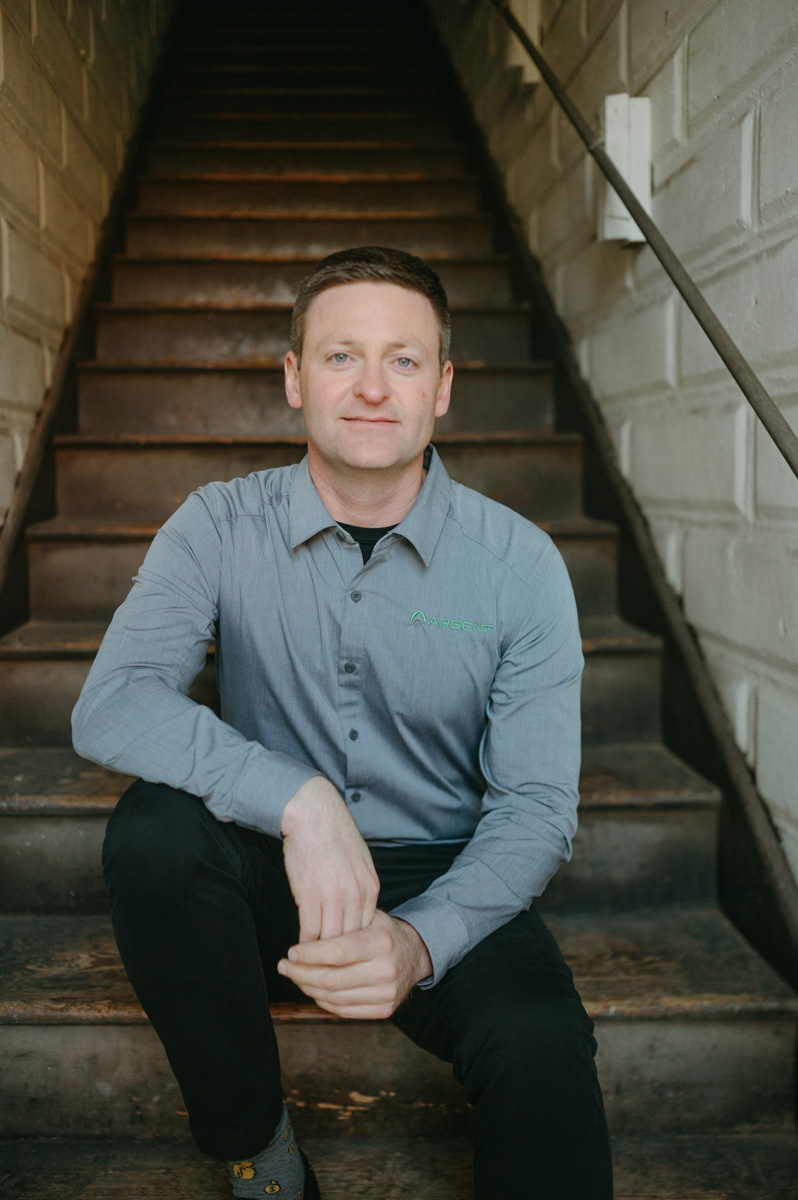 Trevor L. Vernon
Trevor L. Vernon, Argent's CEO, founded Argent Accounting after retiring as CFO from the multi-million-dollar company Synchrony Financial/ GE Capital. Trevor's love of finance and business began early in his life and has not wavered. He moved to North Carolina from Florida as a high school senior and obtained his B.S.B.A in finance from Western Carolina University (Cullowhee, NC) and an MBA from Winthrop University (Rock Hill, SC). As A previous Certified Management Accountant (CMA), a Certified Financial Planner (CFP), and a Registered Investment Advisor (RIA) and Commodity Trading Advisor (CTA), Trevor leverages his top-tier financial expertise at Argent to deliver actionable strategies that maximize financial growth and profitability while minimizing tax liability. His experience handling finances for large corporations coupled with his successful launch of multiple small businesses has granted him unique insights into every facet of strategic financial planning for any size business. And, as evidenced in his book, Piloting Your Retirement, his business wisdom applies just as well to personal financial goals and ambitions. Trevor views his work in finance as a calling and not just a job, but he knows money is not an end in itself. So, when he's not focused on advocating for the entrepreneurial spirit, Trevor loves spending time with his family both at home in North Carolina and traveling abroad.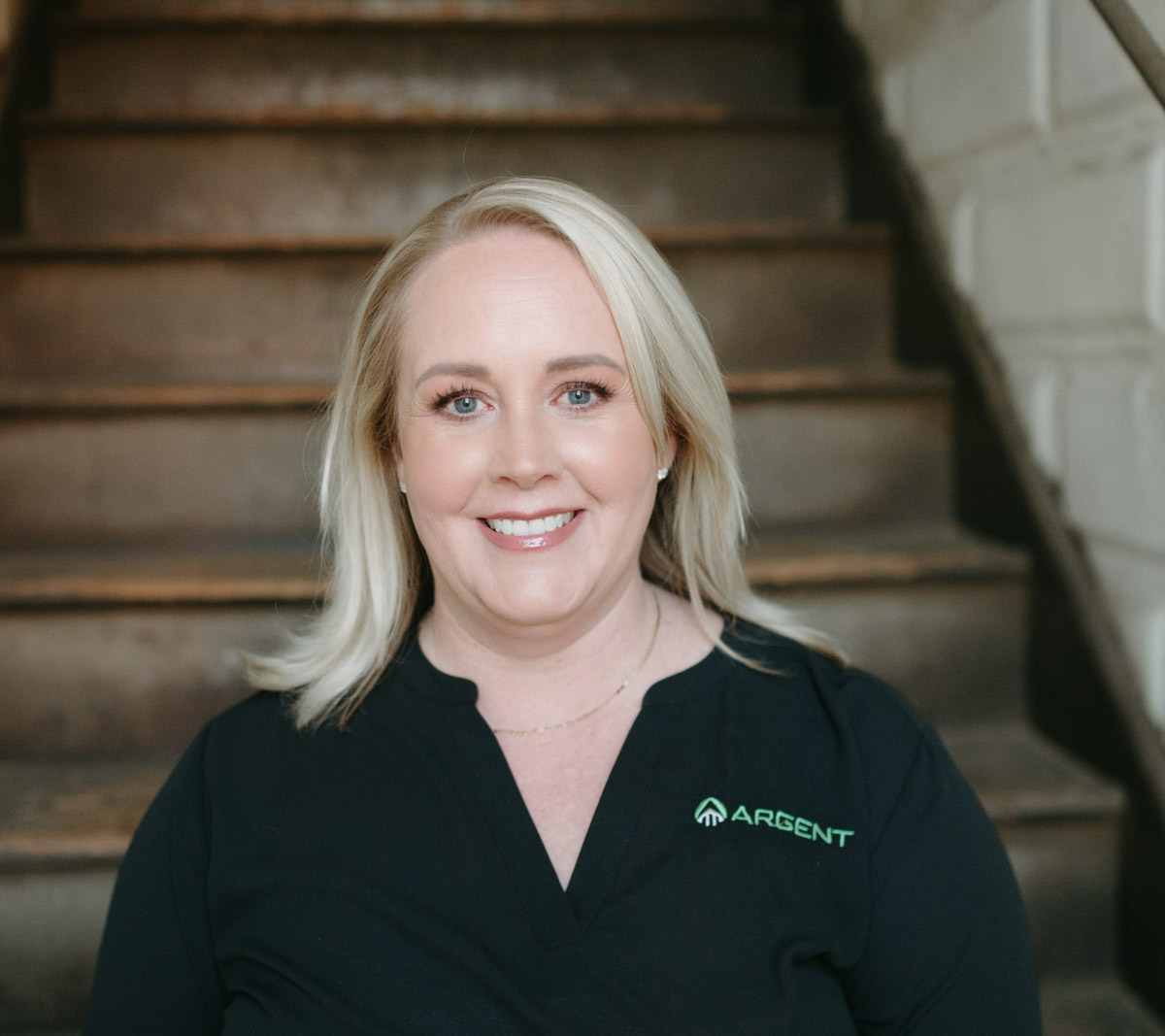 Cheryl Vernon
Cheryl Vernon, is a multi-generational native of Macon County. After graduating from Western Carolina University, she went on to pursue a variety of careers and several different industries. She enjoys the challenge of learning new skills and enjoys meeting people from all walks of life along the way. Cheryl's ongoing goals for Argent are to keep her finger on the pulse of industry trends and stay one step ahead in the marketplace. That means that she is constantly paying attention to Argent's branding strategy, and she keeps close tabs on the company's customer experiences. Although you won't find her in the office every day, she is ever present in all things Argent. She enjoys spending time with friends, family and her 2 favorite hounds, Coco & Pearl. Her wanderlust spirit has prompted her to visit more than 30 different countries and plans to visit many more.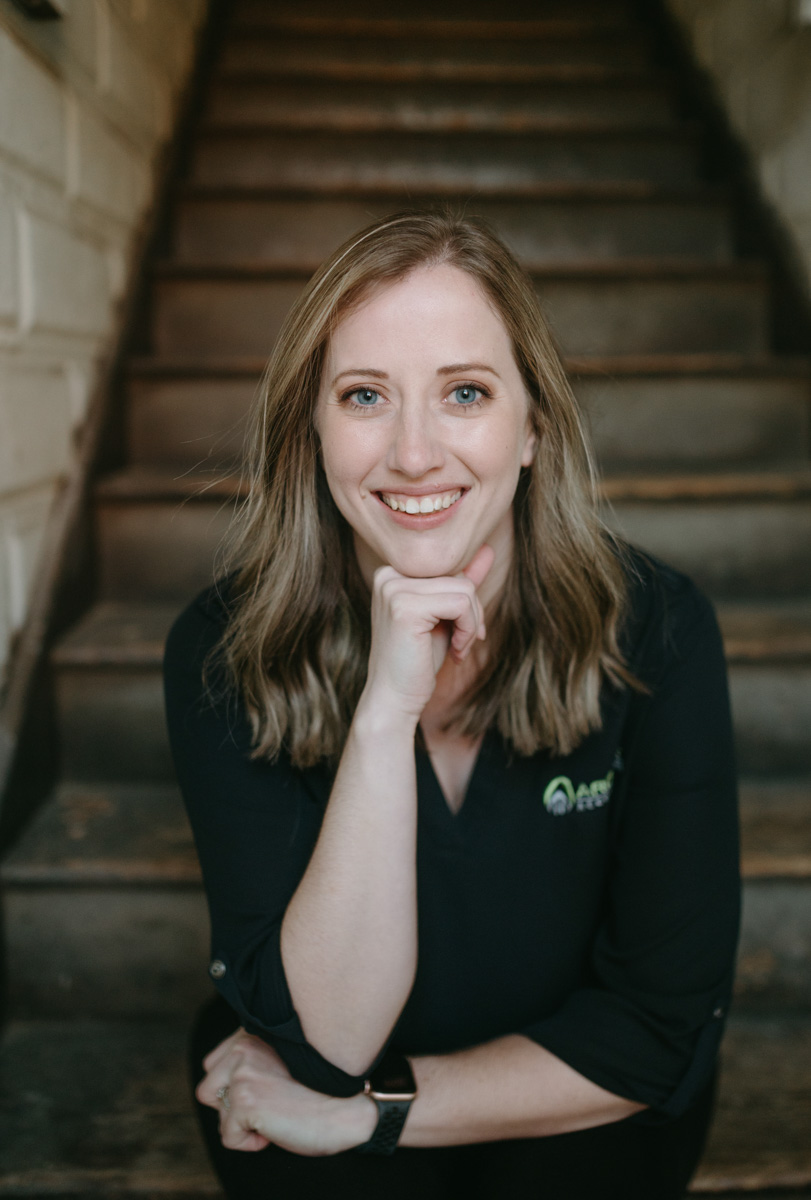 Christie Castle
Christie Castle, Argent's Senior Accountant, counts herself as one of those rare people who finds joy in crunching numbers, balancing accounts, and creating elegant spreadsheets, and she's thrilled to be able do it for all her clients at Argent. Though she considers herself a "huge Excel nerd," her software skills in accounting cover the gamut, with several years of experience in everything from Microsoft Office to QuickBooks to ADP. At Argent, her work centers on portfolio clients and taxes, and Christie derives about the same satisfaction and enjoyment from organizing and managing her client's financial data as they get from having someone else do it for them. With a bachelor's degree in finance and business management, she honed her skills at another accounting firm for three years before joining the staff at Argent. She hails originally from Michigan, but relocated to Western North Carolina five years ago and, in her spare time, she takes full advantage of the beautiful natural surroundings of her new home by camping and hiking.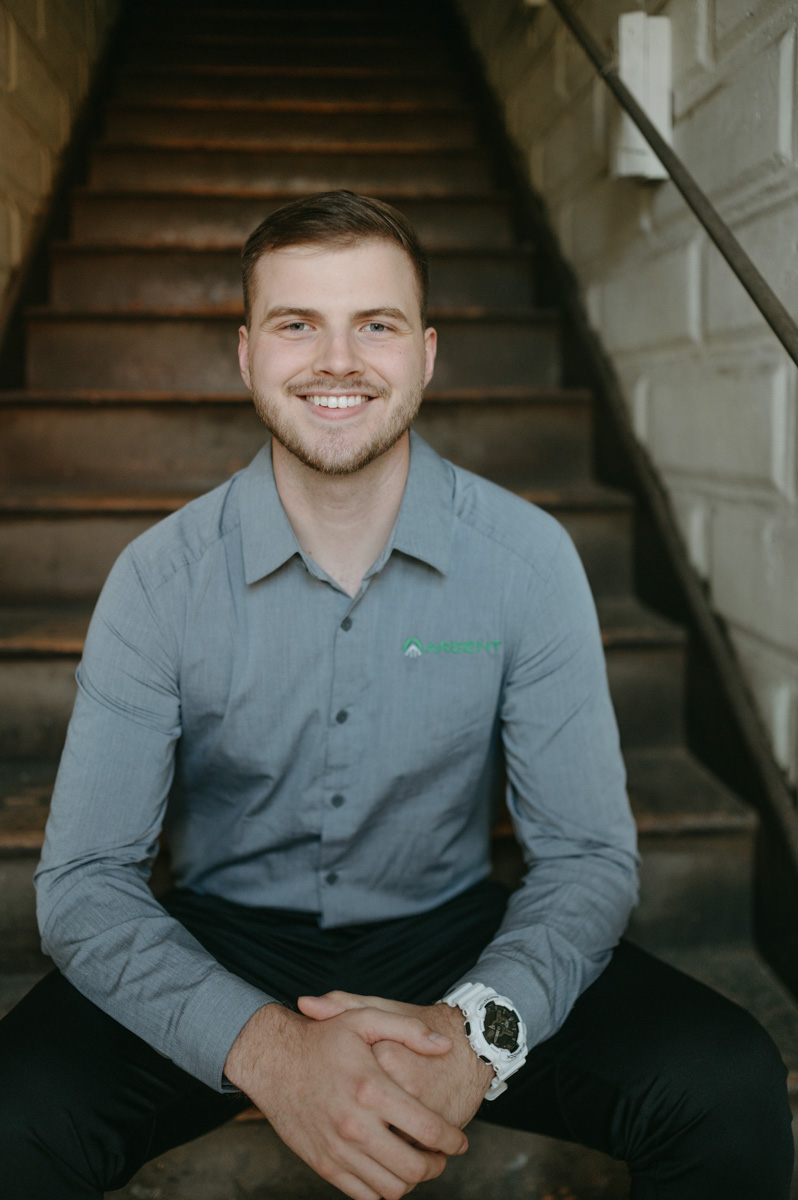 Britt Cochran
Britt Cochran, a Financial Specialist at Argent, has always appreciated the privilege of being born and raised in the "beautiful mountains" and is proud to be a Franklin native. Early on in his life, he realized numbers made sense: "the way they work in real-world circumstances/situations." A graduate of Western Carolina University, with dual bachelor's degrees in both finance and management, Britt has found a place at Argent where he can truly put his education and real-world experience to work. For clients, Britt concentrates his efforts on IRA/LLC creation, day-to-day transaction categorization and reconciliation, and submitting payroll, among other things. Besides finances, his other passions are his wife, Chloe, and his church, where he serves on the worship team. For fresh air, he enjoys playing disc golf with family and friends, wherever they might find themselves.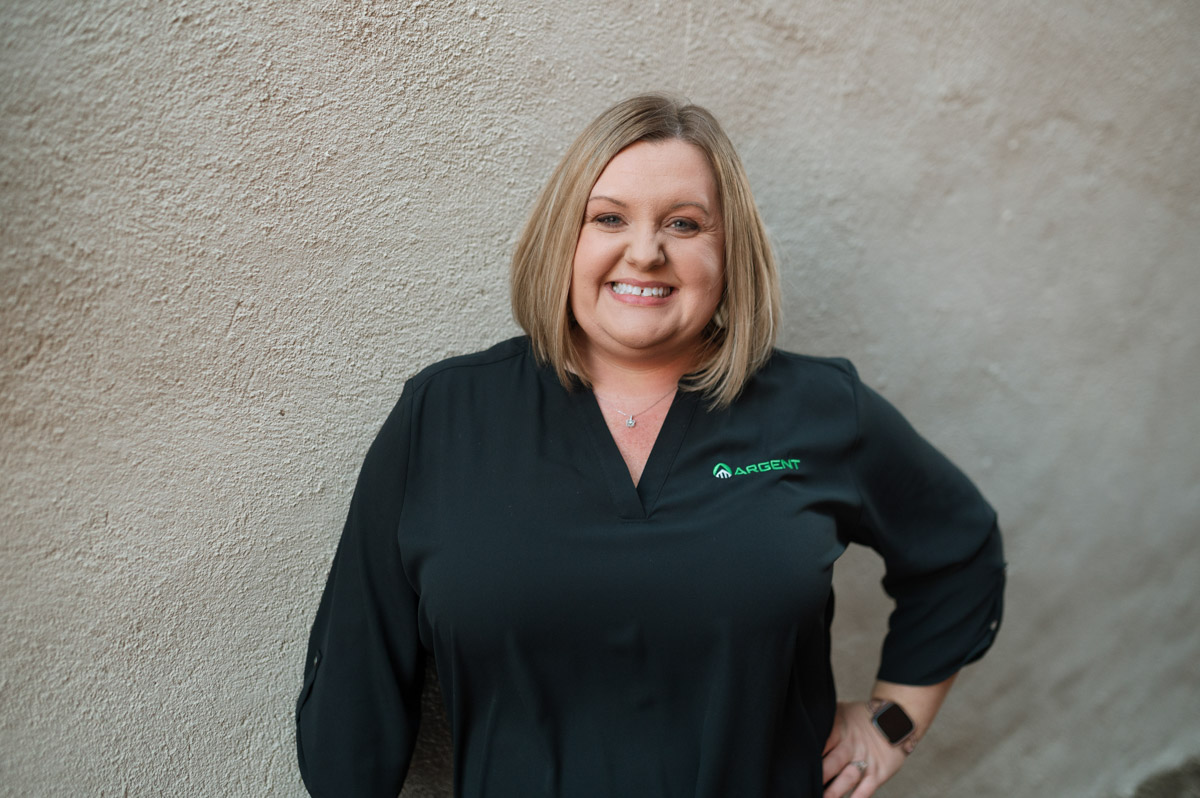 Elizabeth Giles
Elizabeth Giles, a Client Specialist at Argent, brings a wealth of experience to Argent, including 20 years in customer relations, sales, controllable expenses, payroll budgets, yearly audit preparation, and more, all in the local community. A Franklin-native who still loves her home town, she graduated from Southwestern Community College. Her attention to detail over her years in management has resulted in her receiving top performance recognition for her work at Sally Beauty and at two banks—Wachovia/Wells Fargo and First Citizens Bank. At Argent, she assists the firm in categorizations, reconciliations, compiling documents for clients' audits, payroll, and sales taxes, just to name a few of her many invaluable duties. While committed to her work, Elizabeth also recognizes the importance of maintaining a healthy work-life balance. She makes sure to make time to spend with family, and she maintains some hobbies too: crafting, decorating, and beach vacationing. She also stays involved in her community, donating time for such efforts as The Community Table, Relay for Life, and FBLA.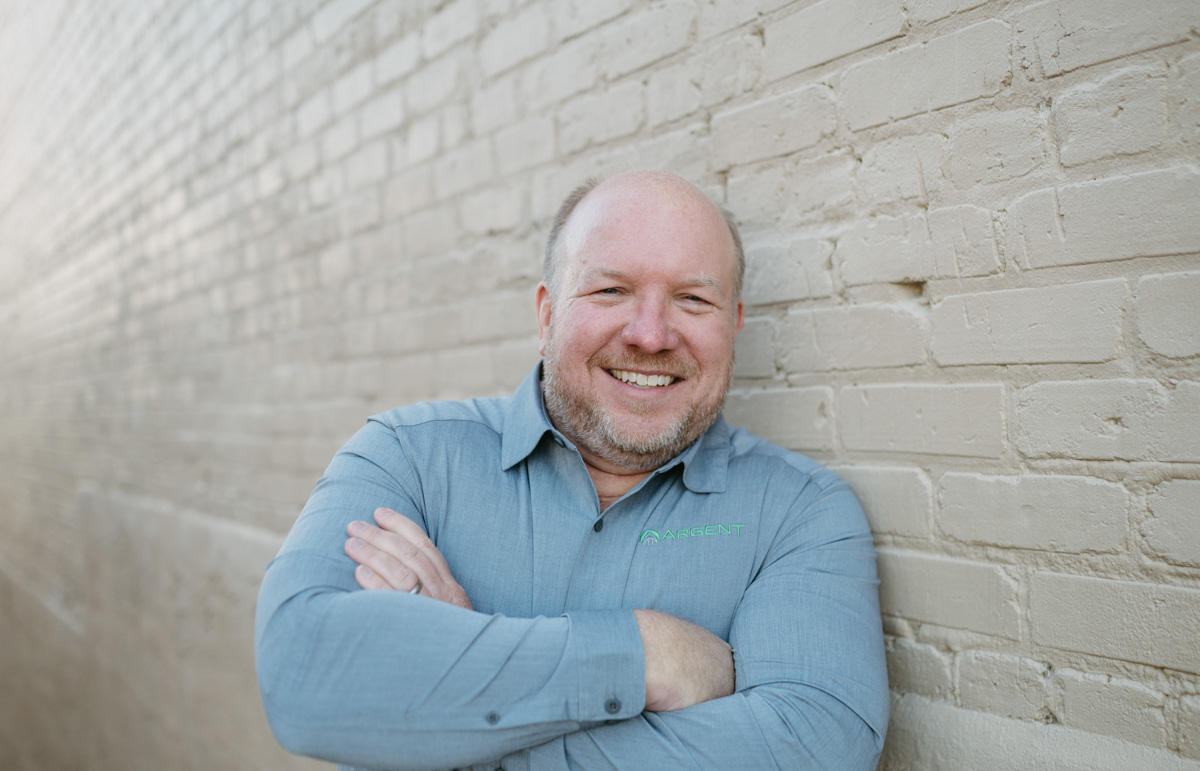 Mike Lee
Mike Lee, a Fractional CFO at Argent, worked for more than twenty years in the large corporate finance environment before he decided that he would rather focus on helping smaller businesses reach their goals. Mike's foundation of knowledge as a Certified Management Accountant (CMA) includes relationships at Fortune-500 companies, where he became well-versed in manufacturing and inventory costing, strategic planning and budgeting, and accounting systems integration. He has led accounting and finance organizations across a wide range of industries, including in medical devices, building products, and environmental services. Thus, his education (BS in accounting and MBA in finance), credentials, skills, and career background have all contributed in their fullest in Mike's position at Argent. Mike grew up outside of Boston, but he currently works from his residence in Charlotte, where he has lived for over 15 years with his wife and three children.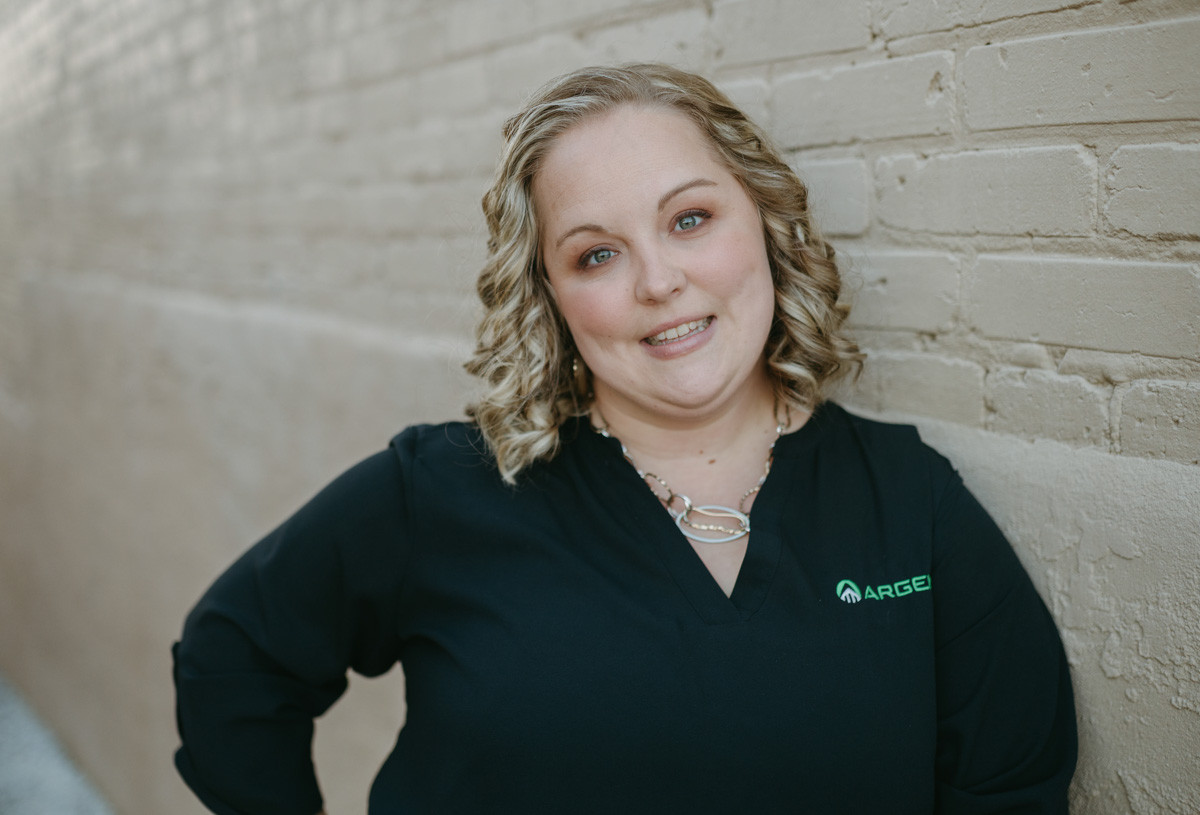 Teresa Picklesimer
Teresa Picklesimer, Argent's Operations Manager, has years of experience in customer service, bookkeeping, and banking. And she needs every one of the skills she has acquired in that manifold work history to do her job at Argent. On one hand, she manages customer service day to day, and on the other, she contributes to Argent's daily accounting functions. She is just as thrilled mending logistics as she is lending her ear to a customer. And when she's not solving problems of the mathematic or customer service varieties, Teresa loves spending time with her husband and son and their friends hiking and camping together in the local area.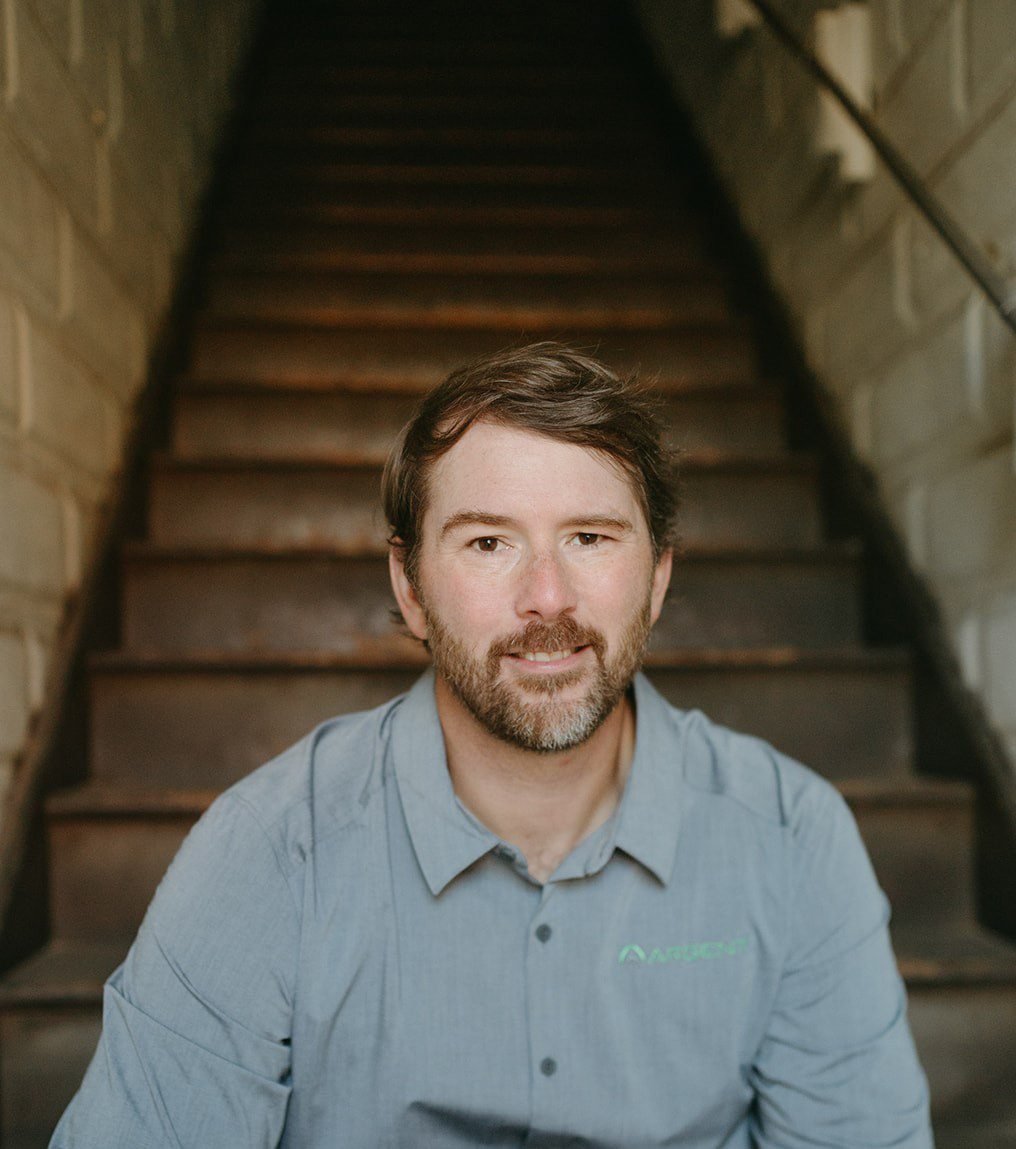 Cayce Price
Cayce Price, a Fractional CFO at Argent, maintains his Georgia and North Carolina contractors' and real estate brokers' licenses, which he acquired several years ago, and his background greatly compliments Argent due to his extensive financial background and his local construction knowledge and expertise. After acquiring a B.B.A in finance and management information systems from the University of Georgia, Cayce went on to enjoy a 20-year business career spanning various industries, including manufacturing, construction, real estate, equipment sales, and banking. Although he began his career in banking in Birmingham, Ala., he relocated to Western North Carolina in the early 2000s. In 2014, Cayce seized the opportunity to serve as CFO for multiple local companies before joining Argent. He and his wife, Emily, have two children, Hayden and Lyla, and his outside-of-work pursuits include reading, hunting, coaching youth sports, golf, snow skiing, traveling, and as an elder at his church.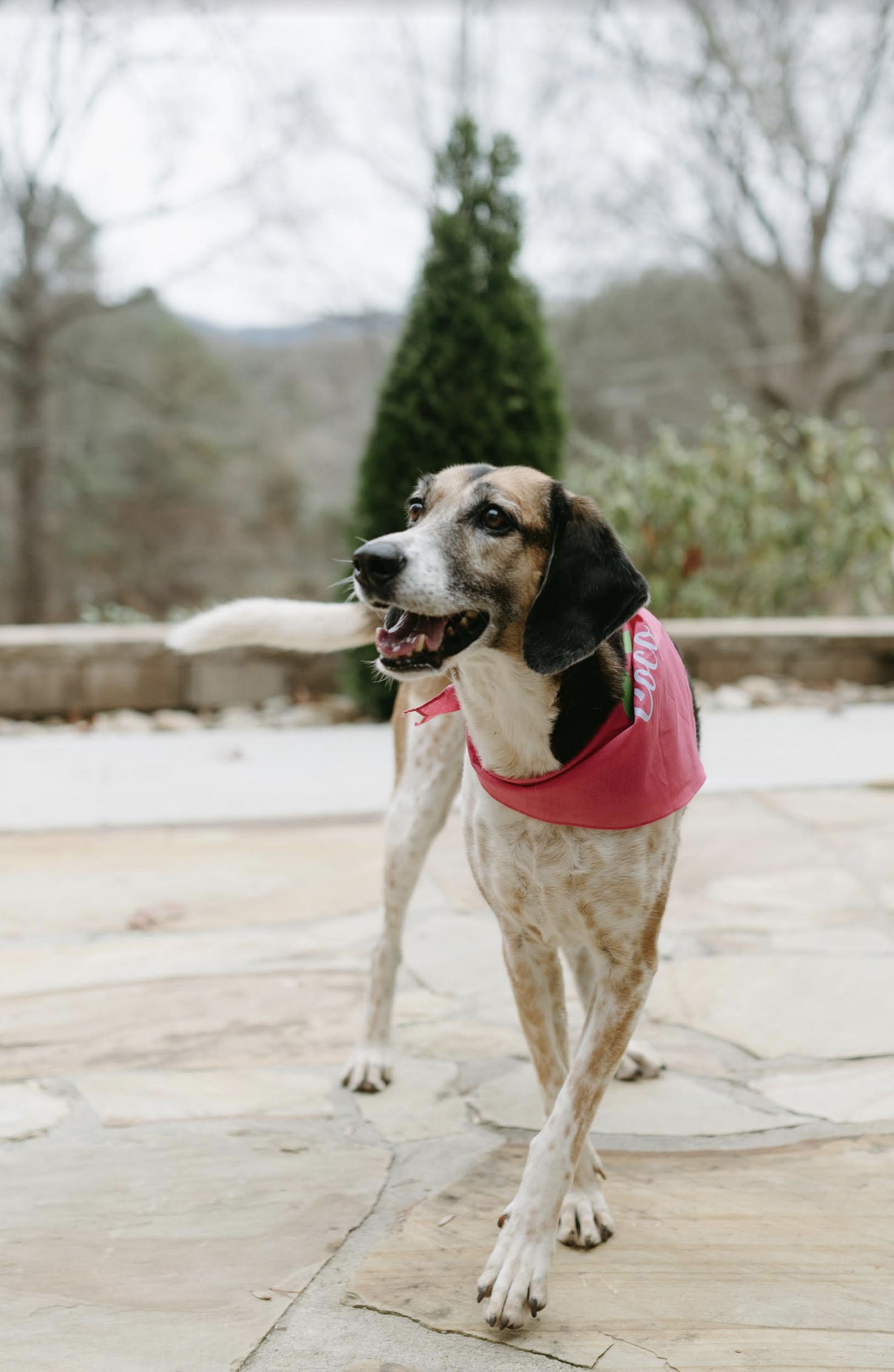 Coco
Document Destruction 
Coco is our shy helper. She likes to stay in the background and makes sure no one leaves important paperwork lying around, otherwise it will be destroyed.  She is a 10+ year old rescued foxhound that likes to spend her free time digging, sleeping, and checking for crumbs in the kitchen.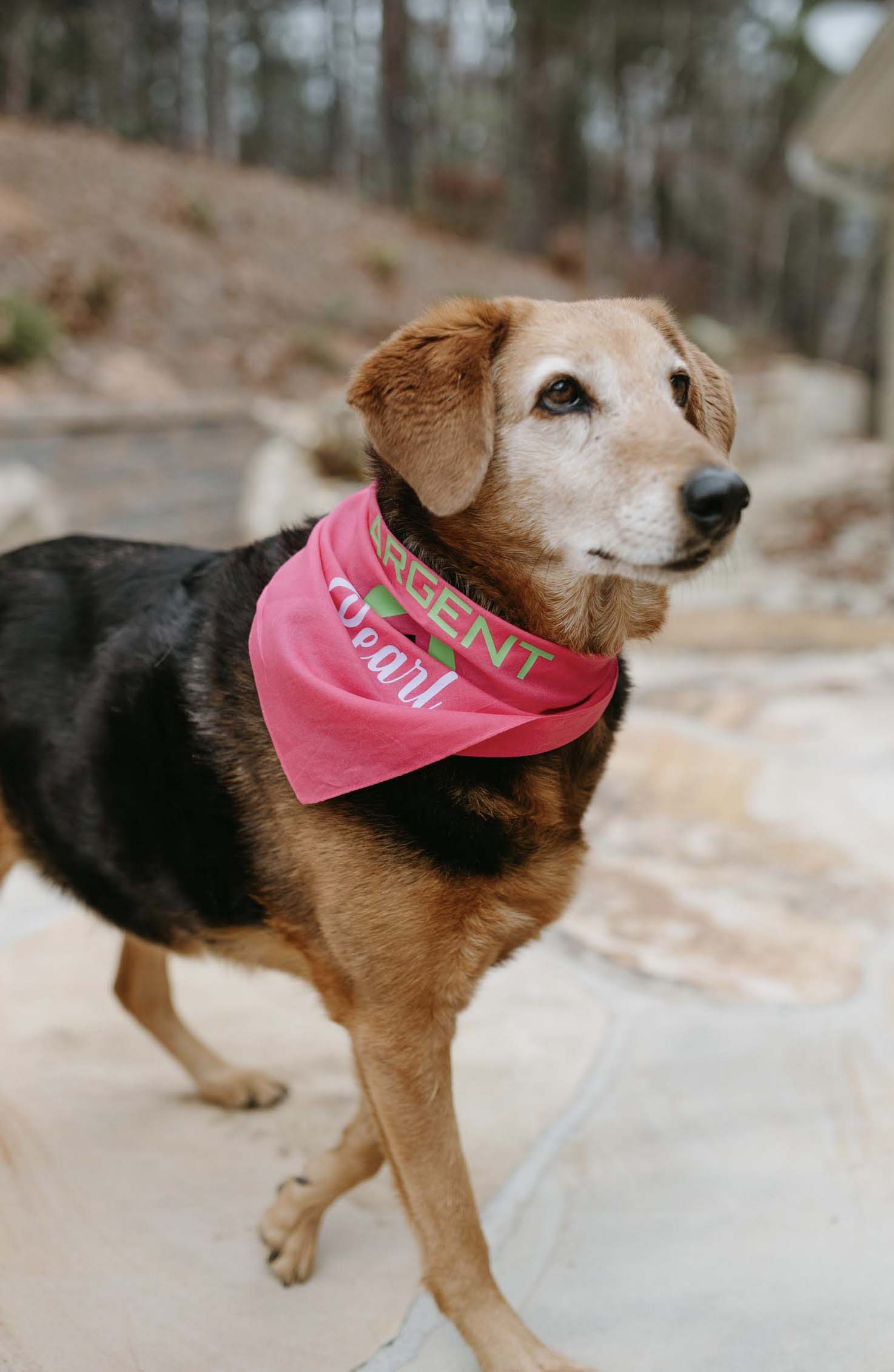 Pearl
Communications
Pearl is our outspoken helper. She likes to join in on phone calls and zoom meetings at the most inopportune times. She is a 10+ year old rescued mutt hound that likes to spend her free time digging, barking, and hanging out on her porch so she can see all her friends drive by.